CONTROLLED BOLTING AND FLANGE MANAGEMENT
Bolt and Flange Management
Atma offers stud stretching, hydraulic torque tensioning, and pneumatic torque tensioning services. We maintain the integrity of flange joints by ensuring controlled application of torque to the joints ensuring pressure is uniformly displaced. No matter what your preference is for bolt tightening and tensioning, Atma has it covered. With our partners, we can provide standard hydraulic bolt tensioning service and an innovative range of direct drive, square drive torque wrenches. Our Activities includes.
Controlled Bolting Services.
Flange Spreading/Pulling.
Nut Splitting.
Pipe Cutting & Beveling Services.
Flange Facing & Serration Services.
Ultrasonic Bolt Load Measurement.
Joint Data Management (Integrity Data Management System)
Other Services (Joint Preparation, Onsite Milling, Onsite boring and bore welding, Valve testing and repairing, shaft machining, keyway cutting).
Services offered
Rental Contracts for Controlled bolting: We specialize in undertaking dry and wet rental contracts for controlled bolting and flange management services. These contracts are supported with prompt mobilization of resources and completing the job within customer timeline.
Plant turnaround and shutdown maintenance: Competent in managing complex situations like Plant Turnaround & Shutdown Maintenance with utmost precision, speed, and safety.
Equipment installation and maintenance: Complete installation, commissioning and maintenance service of turbines, compressors, heat exchangers, reactors, tower cranes and wind turbines.
Structural Bolting: Erection of structures in plant construction, building infrastructure, bridges, and wind tower erection.
Our trained and certified ECITB technicians are skilled in executing critical flange management as per project needs and are available to provide a leak free integrity joint survey on your process system connections to offer your maintenance team the added assurance of a leak free service
Atma Global provides facility upgrades, maintenance construction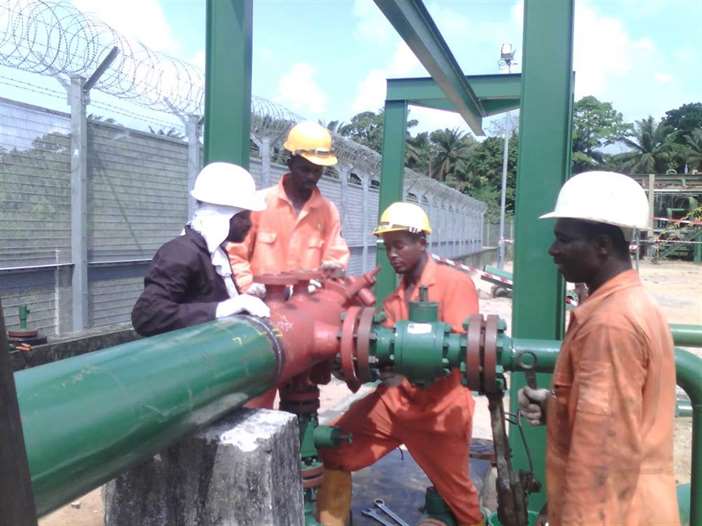 ATMA GLOBAL performs all services related to pre-commissioning and commissioning of pipeline systems